Can Mold Survive The Maryland Heat?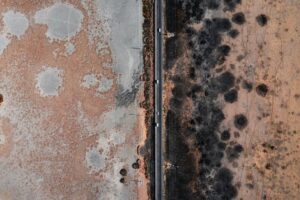 There are over 300,000 different types of mold. We are all surrounded by molds, but what puts your family's health is risk is being consistently exposed to mold. If you can smell a musty, earthy odor in your house, the chances are that its mold is hiding in the darker areas of the house.
When mold is formed inside your house, it can lead to serious health conditions like asthma, mold allergy, and other respiratory diseases. To prevent mold growth and ensure that you don't get attacked by it in the future, it's important to learn about the causes of mold formation and the ideal conditions for mold to grow.
One of the most common questions residents of Maryland have about mold formation is whether mold can survive in the Maryland heat. Read along to know if mold is something the residents of Maryland should worry about.
The Most Common Causes of Mold Formation
Whatever causes water damage in the house can lead to mold formation. Molds just require moisture to grow. So, whether it's a pipe burst, washing machine leaks, or a damp basement, mold can be caused wherever there's enough moisture for it to grow.
Other common causes of mold formation include severe weather conditions, blocked drains, malfunctioning water sprinklers, leaking water heaters, condensation from the AC, and clogged gutters. You might think that with so many causes of mold formation, it might be really hard to prevent mold from growing in the house. However, to prevent mold from forming inside your house, your focus has to be on controlling indoor moisture levels.
Mold grows well on paper products, cardboard, ceiling tiles, wood products, dust, paints, wallpaper, insulation, drywall, carpet, fabric, and upholstery. During mold removal, the home restoration experts ensure that these products are discarded.
We are exposed to molds almost every day. In small amounts, mold spores are usually harmful. However, when they find moisture and start growing inside your house, the problem becomes extremely severe.
Ideal Conditions for Mold to Grow
Mold and mildew only require a damp and organic material to form themselves and spread. But, there are certain conditions that are considered ideal for them to thrive. If you want to prevent mold from growing inside your house and putting your family's health at risk, it's also important to understand the ideal conditions for mold to grow.
Mold grow and thrive in hot to warm temperatures. Condensation occurs when humid air comes in contact with surfaces cooler than the surrounding air. The moisture can then lead to mold growth. However, it can't survive in the extreme heat of over 140 degrees Fahrenheit and 60 degrees Celsius.
The coastal temperatures in July and August rarely exceed 90°F (32°C), which means that mold can thrive in the Maryland heat. The most common indoor mold species grow ideally at 55-85 degrees F. Therefore, it's important to keep the indoor humidity levels between 30% to 50%.
Maryland experiences moderate rainfall throughout the year, which also contributes to indoor mold formation if the gutters get clogged due to debris.
Mold is usually formed in the darker areas of the house because sunlight can kill mold spores. Letting small amounts of light in for 1 to 2 hours is enough to kill mold spores. However, it doesn't mean that you won't require the help of a professional. Not all molds are visible, so only professional home restoration experts can remove mold from the house.
Molds require water to grow and spread. Therefore, it's recommended to keep the carpets, walls, and windows dry.
Why it's Recommended to Hire a Professional Home Restoration Company than Trying DIY Mold Removal Methods?
There are various reasons people choose home restoration companies over trying DIY methods. If you aren't sure about why should you hire home restoration experts to remove mold from the house,  here's what you need to know:
They can stop the spread of mold
They have relevant experience in effectively removing mold from houses and offices
They carry advanced equipment to get done with mold removal quickly
They fix the leaks to prevent mold problems in the future
They cost less in the longer run
They carrycleaning with Personal Protective Equipment (PPE) Gloves, goggles, N-95 respirators to protect themselves from mold
They offer the latest mold removal solutions
There are various DIY mold removal methods that involve using baking soda, detergent, vinegar, or rubbing alcohol. These DIY methods work, but only if the contaminated area measures 3 by 3 feet. However, not all molds are visible, so you might not know what level of problem you are dealing with.
DIY mold removal methods hardly work, so there's a high chance that your efforts might go in vain. From you getting exposed to mold and other harmful substances to letting the mold spread throughout the house, there's so much that can go wrong.
Home restoration companies have relevant experience and certifications. Therefore, your best bet is to hire a home restoration company than doing more harm than good by removing mold from the house yourself.
Mold removal involves isolating the contaminated areas to prevent mold spores from spreading, and only a professional home restoration company can do.
Searching for a Trusted, Experienced, and Trained Home Restoration Company in Western Maryland?
Unlike water damage restoration and fire and smoke damage restoration, mold removal is not a lengthy process. However, that nowhere means that it's not complicated. If you are searching for a reliable, trusted, and well-trained home restoration company in Maryland, 911 Restoration of Western Maryland will be the right choice for you.
Regardless of how severe the mold problem is, trained home restoration experts will be able to take care of it. The home restoration company also ensures that leaks that caused mold to form inside the house are also repaired.
The home restoration experts apply a successful mold removal strategy to make sure that you are able to move back home as soon as possible. With the average arrival time of 45 minutes, the 911 Restoration of Western Maryland is always there, waiting to give your property a much-needed new start.