Water Damage Repair Western Maryland
Water Damage Repair Near Me in Hagerstown

Searching for " emergency water damage repair near me in Hagerstown " shouldn't have to be difficult.
It's hard enough going through a dire need of water damage mitigation near you.
Business owners, residents, and property owners in the Frederick and Hagerstown areas can finally have a walk in the park.
911 Restoration of Western Maryland is a complete disaster restoration provider that delivers you a Fresh Start.
Whether you're looking for water mold fire restoration near you, we tackle your property restoration needs with the highest quality in class.
Free visual inspection for property owners only

Emergency pack-out and storage services

Free insurance consultation

Leak detection & repairs

Complete water extraction, drying, & dehumidifying
How do we do it?
Our friendly experts provide the best water damage repair near Hagerstown with an IICRC-certified background to give you the assurance you need.
Leave your flooded basements, leaking pipes, and wet ceilings to the professionals. We wouldn't want you dealing with another headache because life is too short for such a thing.
Call 911 mold Restoration for your free visual inspection to get started.
The Best Water Damage Repair Near You From a Team That Cares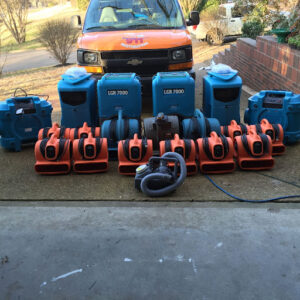 During the visual assessment, your certified technician will also be looking for signs of fire damage restoration near Hagerstown, mold removal near Hagerstown, or commercial mold control near me.
They have a well-trained eye that can spot any disaster problem from miles away. It comes with the beauty of being IICRC-certified to protocols that follow the highest industry standards.
After our water damage repair experts provide you an in-depth inspection with a list of findings, your journey to a Fresh Start begins. They'll go over all your questions and an insurance consultation to leave you worry-free throughout the whole process.
While it may feel like the end of the world for you and your property, we'll show you the way to a new beginning. At 911 Restoration of Western Maryland, it's our goal to deliver you a seamless experience. You'll be assured you, your needs, and your property always come first.
When the process for water damage mitigation near you begins, we'll safely store your belongings from further damage.
State-of-the-art drying and dehumidifying equipment are also used to eradicate any more traces of water damage. The last thing we'd want for you is to wake up to the realization your water damage problems are back.
Don't hesitate to reach out to any of our staff or the technicians restoring your property with any questions or concerns you may have.
Before you know it, your Frederick or Hagerstown property will be restored to how it was originally but with a certified Fresh Start stamp of approval.
Who knew new beginnings were this easy to get?
Work with a team that puts you and your property first with the utmost care.
Reliable Water Damage Repair Near Me in Frederick With a Fresh Start
911 Restoration of Western Maryland isn't just any other restoration company near Frederick or Hagerstown. There's no other company that can match up to our Fresh Start guarantee.
It's one of the many reasons our happy customers love and thank us during these times that used to be called "difficult."
What's included in a Fresh Start?
Fast service with a 45-minute response time after any call you make

Reliable same-day service with 24/7 availability

An IICRC-certified time you can count on every step of the way

We work with all insurance companies to leave you worry-free

Highly trained technicians providing you with peace of mind after a disaster
So remove your worries and fears during these times we deem as fixable. Water mold fire restoration near you is only within reach.
After all, storms don't last forever.
This is your chance to see the positivity and to be grateful for a new beginning.
If there's ever a time it feels difficult, please reach out to any of our staff members. We thrive on the values of respect, compassion, and empathy to ensure your success.
Put your endless search for "water damage restoration near me in Hagerstown" to a cease and call 911 Restoration near me today.
We can't wait to meet you!
Serving the communities of Frederick, Hagerstown, New Market, Westminster and surrounding area.