Covid 19 Cleaning Services in Western Maryland
Emergency Covid 19 Cleaning Services Near Hagerstown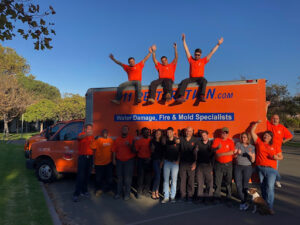 In a world where covid 19 cleaning services near you has never been so important, everyone's lives are at threat.
This brings a new responsibility to property owners, business owners, and residents in the Frederick and Hagerstown areas.
The idea of safe, clean, and disinfected spaces is the foundation of a secure future at putting this pandemic to an end.
911 Restoration of Western Maryland provides complete disinfection and sanitization services to help prevent the spread and risk of covid 19. While we don't promise to cure or eradicate the coronavirus from any surface, we aim to make your property safer with deep cleaning services.
How do we stand up to the bold challenge?
Our IICRC-certified sanitization and disinfection technicians adhere to EPA and CDC protocols for your safety.

We holistically treat your property by understanding your needs and goals to give you the Fresh Start you're deserving of.

While we treat homes, we also focus on commercial property such as retail spaces, schools, facilities, and buildings for deep cleaning.
As a disaster restoration company, we also provide other services like water damage restoration Maryland, fire damage restoration near Frederick, and commercial restoration Baltimore MD.
Regardless of what you're going through, we will get through these difficult times together.
This pandemic has lasted too long, and we'd hate for our customers to continue to live in worry.
Let us help you step up to the fight for a better future as one of the best covid 19 cleaning companies to deliver you a Fresh Start.
We're The Sanitizing Company Frederick Has Near You That Cares
Customers, their health, and their properties come first at 911 Restoration of Western Maryland.
It would be ridiculous to live and work on your property in fear because of the pandemic. After all, you've spent the hours, blood, sweat, and tears into your dream property.
Our friendly technicians understand that.
This is why you can depend on us as your sanitizing company Frederick has near you for the best solution.
To us, there's nothing more fulfilling than seeing our customers' lives change after an emergency disaster or breakout. This is why we emphasize the abundance of possibilities and opportunities in any negative situation.
So if you've been desperately searching for biohazard cleaning services near you with no luck, you're at the right place.
Our certified technicians also use the most advanced equipment, technology, and tools to ensure your property is in top shape.
State-of-the-art disinfecting foggers

Advanced pressure washers

Accurate infrared thermometers

Heavy-duty sanitizers and disinfectants

Top drying and dehumidifying machines in case of water damage
When it comes to fighting the pandemic, you'll be assured our service follows EPA and CDC guidelines.
Educate workers who clean, wash laundry, and pick up trash to recognize the symptoms of covid 19

Always clean and disinfect all areas during and after someone is infected with covid 19

Wash your hands for at least 20 seconds with soap and water after cleaning
With a top-ranked team, you can rely on 911 water damage experts to keep you in check.
Get the safety and assurance you need with biohazard cleaning services near you today.
Reliable Covid 19 Cleaning Services Near Frederick With a Fresh Start
It's our Fresh Start Attitude that puts us ahead of the competition. We're one of the only covid 19 companies near Frederick and Hagerstown that says we can deliver you a Fresh Start.
We know how worrisome and fearful your current situation may seem.
With a Fresh Start, you can achieve the safer and cleaner life you want to protect you and your loved ones' health.
We work with all insurance companies for a stress-free experience

Our IICRC-certified sanitization and disinfection technicians are trained to the highest standards

Reliable and fast service with a 45-minute response time after any call

24/7 availability with same-day service you can count on

Importantly, restoring and sanitizing your property for your safety
Now is the time to stop worrying and to come together to put this pandemic to a full stop.
Choose 911 Restoration of Western Maryland to deliver you the best covid 19 cleaning services near you.
Together, we will make a life-changing difference with a Fresh Start!