Fire Damage Restoration near Western Maryland
Top Fire Damage Restoration Frederick Has Near You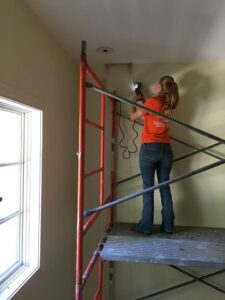 You'd be surprised the service for fire damage restoration Frederick has near you is one of the most important needs for local residents.
Despite the surrounding areas of Frederick and Hagerstown, residents know how cold and snowy it can get in the area. That doesn't stop accidents from fires happening though.
That's why the team at 911 Restoration locations is ready on standby 24/7 to put out any fire when it comes to disasters related to it.
Free fire damage assessment

Cleaning dishes, surfaces, and furniture

Fire information center

Inventory listing and loss itemization

Reconstruction and renovation – we will make your home better than new
Whether a misfortune on your property happens like an old electrical appliance sparkling fire or a candle left your room in flames – we know it's a tough situation to deal with.
Don't be too hard on yourself.
You're only human and are allowed to make mistakes.
Life also throws unexpected curveballs at us too, which is another reason to let things go.
You can rely on our friendly experts who specialize in fire restoration and smoke damage restoration near Frederick, Hagerstown, and surrounding areas.
We also tackle other disaster-related emergencies like water damage restoration near Hagerstown, Maryland mold remediation, or commercial restoration Baltimore MD.
Start off with a free fire damage inspection today with 911 Restoration of Western Maryland.
Caring Fire Restoration Contractors Near Hagerstown That Put You First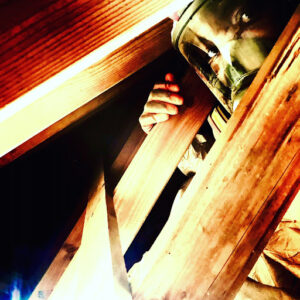 We train all our fire damage experts to provide the best class in service to provide you with a Fresh Start.
What does that mean?
It means so much more than getting your property restored quickly to get you back on your feet running. We train our technicians on the values of empathy, respect, and compassion because we know what you're going through isn't exactly easy.
We believe in second chances and seeing the abundance of opportunities presented to us in life. Your current situation is a chance for you to freshen your life and property up and to hit restart.
On top of our top customer service, you'll be working with our certified technicians to provide fire restoration near Hagerstown and Frederick that raise the bar. We work with the Institute of Inspection Cleaning and Restoration Certification organization to certify each technician we hire.
Expect to work with experts that lead the way in delivering you the best fire damage restoration Frederick has near you.
You'll see the level of the caliber the moment our experts in fire restoration near you arrive at the scene of disaster.
They'll begin with a complete fire damage assessment to understand the problem at hand. Things like leaking pipes, flooded basements, or breaking structures will be on the lookout. They'll go over your questions along with a checklist they'll present of vulnerabilities and damages they found.
During the process of smoke damage restoration near you, your belongings will be packed and stored to safety.
When water gets involved from pipe bursts and leaks, state-of-the-art drying and dehumidifying equipment are used to speed the process.
Before you know it, you'll soon be walking home to a property free of black smoke, ash, soot, dust, and stubborn stains.
Work with our IICRC-certified fire restoration contractors near you today.
Fresh Start Fire Damage Restoration Frederick Offers Near You
At 911 Restoration of Western Maryland, we're here to show you the Fresh Start way.
Our Fresh Start philosophy is one of the many reasons why customers choose to work with us.
An alert team with a 45-minute response time after any emergency call

Fast same-day service 24/7 any time of the year

A seamless restoration experience where we work with all insurance companies

Reliable experts who are IICRC-certified to the highest standards

A caring team that respects you and your property with compassion
Who knew getting a Fresh Start was this easy?
After all, it's not our job to make your life any more stressful after dealing with a fire disaster.
Business owners and property owners in Hagerstown and Frederick can finally have a breath of fresh air with a fire restoration team that's ready for full support.
Call today and get the best fire damage restoration Frederick has near you with a Fresh Start!