Mold Removal in Western Maryland
IICRC-Certified Mold Removal Frederick Has Near You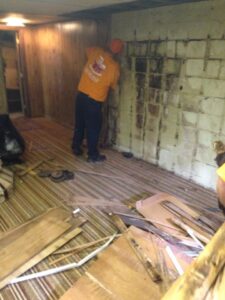 It's important when looking for mold removal Frederick offers near you to be professionally certified. You always deserve to live and work in a safe, clean, and healthy space.
911 Restoration of Western Maryland is a comprehensive disaster restoration services provider that stands proud behind our IICRC-certifications.
Free visual mold inspection for property owners only

Professional mold inspection & sampling

Third-party laboratory mold testing

Residential & commercial mold removal

Structural drying & dehumidifying
Our certified disaster experts in mold remediation Frederick has near you deliver peace of mind because no emergency is worth stressing over.
Just like water damage restoration near Hagerstown, a growing mold infestation is not something you want to risk leaving behind.
Imagine the scary thought of thinking you're fine until you find walls for who knows how long they've been leeching off your property.
If not taken care of immediately – you'll be risking your, your loved ones', and coworkers' healths. Now that's a bigger liability in the long run.
Not sure where to begin?
Your search for "mold restoration near me in Frederick" can finally come to an end.
Start with a free mold inspection by calling the friendly team at 911 Restoration locations.
We serve the Frederick and Hagerstown surrounding areas.
Top Mold Remediation in Schools and Commercial Buildings Near Hagerstown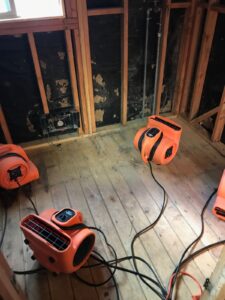 Our mold remediation technicians being IICRC-certified allow them to tackle any disaster at any location. This applies to providing mold remediation in schools and commercial buildings near you where high foot traffic exists.
We know how difficult it is to be a property owner, let alone a commercial property owner. Whether you're undergoing water damage restoration near Hagerstown, fire damage restoration near Hagerstown, or commercial restoration Baltimore MD – our IICRC-certified staff can do it all.
Trying to remediate a growing mold infestation by yourself with commercial products won't get you any far. You also risk the chance of mistreating stubborn spots.
When our mold experts perform an inspection on your property, they'll be searching for key signs of toxic mold such as:
Discolored walls and stains

Black spots

Leaking pipes

Areas of high moisture

They'll ask if you've experienced any recent negative health symptoms
Once all signs point to a serious infestation, they'll quickly begin the best process for mold removal Frederick offers near you.
All removable assets within the school or commercial building will be removed for a seamless cleaning and restoration procedure.
To speed the process, 911 Restoration of Western Maryland invests in the latest technology for drying and dehumidifying to get the job done right and fast. We wouldn't want to ruin your future for another mold infestation coming back to ruin the health of innocent lives.
Water damage Maryland, moisture problems, and black growing spots on walls will soon be put to an end.
Now is the time to stop your mold infestation in Frederick and Hagerstown areas.
The longer you wait, the bigger your problems will be with these stubborn fungi.
Get help with the best mold remediation Frederick offers near you today.
Worry-Free Mold Removal Frederick Has Near You With a Fresh Start
Think it's the end of the world with your hopeless mold situation on your Hagerstown property?
Think again.
911 Restoration of Western Maryland is here to show you a new beginning with a Fresh Start. In fact, there's no other provider in mold remediation Frederick offers near you that says they can offer the same.
It's our job to not only restore your property back to normal free of mold, but we're here to give you a new life.
Fast service with a 45-minute response time anytime you call us

Reliable same-day service

An IICRC-certified team that meets the industry's highest standards

We work with all insurance providers

We're licensed, insured, and bonded to your complete satisfaction
Our friendly mold technicians can't wait to show you the light in what may feel like dark at the moment. The moment you begin interacting with any of our staff members, you'll see the values of empathy, compassion, and respect we have for you.
Discover a new beginning with a Fresh Start and ask for the best mold removal Frederick has near you.