Sewer Backup and Cleanup Western Maryland
Same-Day Service Sewer Backup Frederick Has Near You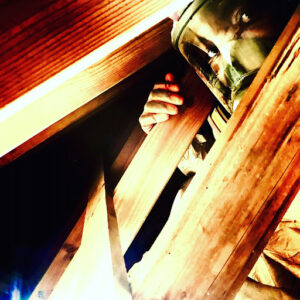 If you're looking for same-day service sewer backup Frederick has near you, you're in for a life-changing experience.
911 Restoration of Western Maryland is a complete disaster restoration provider to deliver you a Fresh Start around the Frederick and Hagerstown areas.
Emergency water extraction

Testing and evaluating structural damage

Complete home restoration

Free insurance consultation

Complete water extraction, drying, & dehumidifying
Whether your sewage backup disaster requires an urgent need for water damage restoration Maryland near you, we fix it all.
We understand how worrisome your current sewage backup situation may be. Know that whatever you may be feeling is valid.
Our dedicated team of experts puts you and your property first if you ever need a shoulder to lean on.
We've seen it all and have changed many lives around Frederick and Hagerstown areas. It's the sense of fulfillment we get from seeing a smile on our customers' faces.
It's not the end of the world with your current property disaster.
Rather, this is a new beginning for you to press the restart button.
Work with 911 Restoration of Western Maryland to deliver you the best biohazard cleaning services near you.
Delivering You Certified Sewer Backup Near Frederick and Hagerstown
Whether you're in urgent need of help with water damage restoration near Hagerstown, fire damage restoration near Frederick, or commercial restoration baltimore md – we specialize in any type of property disaster.
How are we able to do it?
We ensure all our disaster and storm restoration technicians acquire their IICRC-certification.
It's how we're able to raise the bar to the industry's highest standards and deliver you the top-notch service you can rely on.
So if you have any questions during the process for sewage backup near you, you'll be assured to receive the best solutions possible.
Once our IICRC-certified technicians arrive at the scene of a sewage backup disaster, they'll begin with a free property inspection to assess the problem at stake.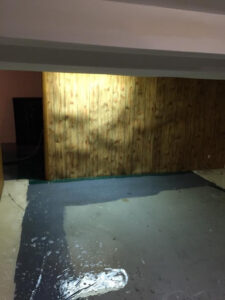 They'll be looking for key signs that require black water clean up like:
Sewage-like odors from plumbing

Bubbling drains from toilets or faucets

Draining issues like clogs or slow draining

Sewage leaking from pipes

Presence of an urgent need for mold removal near you
The worst thing any property owner can do is to delay the remediation for sewage backup near you. Bigger problems like flooding, mold growth, and leaking pipes will only get worse.
Thankfully our experts in sewage backup near Hagerstown use the most advanced drying and dehumidifying technology. You'll be in good hands and will soon be walking home to a dry, safe, and clean property where you can have peace of mind.
Call the friendly team at 911 mold Restoration so we can get on top of your black water clean up near Frederick and Hagerstown.
The Only Sewer Backup Frederick Offers With a Fresh Start
There's no other company that tackles sewage backup and biohazard cleaning services near Hagerstown and Frederick areas that come with a Fresh Start.
Our Fresh Start Attitude is a philosophy we're proud of and it's why each of our customers loves us.
Fast service with a 45-minute response time after any call

Reliable same-day service with 24/7 availability

An IICRC-certified team you can trust with the best practices

A worry-free sewage backup provider that works with all insurance companies

Highly trained technicians providing you with peace of mind after a disaster
Hopelessly searching for the best sewer backup Frederick offers near you can finally come to a complete stop.
This is your sign for a second chance and to live the life you've always aspired to have.
The eager staff at 911 Restoration of Western Maryland can't wait to meet you and deliver you the best biohazard cleaning services near Frederick and Hagerstown areas.
What are you waiting for?
Get your Fresh Start today and enquire about a free sewage backup inspection.
We'll be there within the next 45 minutes!
Serving the communities of Frederick, Hagerstown, New Market, Westminster and surrounding area.