About 911 Restoration Western Maryland
Water Damage Restoration Western Maryland Near Me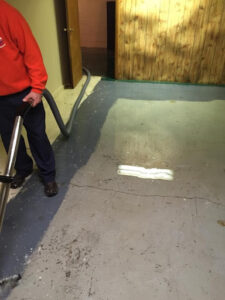 Known for its gorgeous mountainous terrain and welcoming communities, Western Maryland is a lovely place to call home. Despite being an idyllic place to live, commercial and residential property owners are still susceptible to disaster. Indoor flooding, fires, and even mold infestation can strike anytime, anywhere. Thankfully, 911 Restoration of Western Maryland is here to help in your time of need.
Owners Kyrie Voght and Randy Reynolds have a combined 15 years of experience dealing with water, fire, and mold restoration. Their additional experience in the insurance and construction industries allows their team to better serve you when times get tough.
911 Restoration of Western Maryland is a local franchise that is part of a nationwide network. Our staff of fully licensed, insured, and bonded technicians are available 24/7/365 to quickly assist and support you when you need us the most. Whether you're located down the street or across the county, we will be at your door within just 45 minutes.
When a flood occurs, immediate action must be taken. Whether the water damage was caused by a ceiling leak, toilet overflow, backed-up septic system, or burst pipe, you must quickly address the problem to mitigate further damage.
The water damage restoration experts at 911 Restoration will help. We'll clear your home or school of every droplet of water and make it safe and comfortable once again.
When you hire 911 Restoration of Western Maryland, you'll receive:
A free visual inspection for property owners only

A free insurance consultation

Complete water extraction, drying, and dehumidifying

Emergency pack-out and storage services

Testing and evaluating structural damage

A team you can trust!
During your time of need, you deserve compassionate water damage restoration services. Call Kyrie, Randy, and the rest of the team at 911 Restoration of Western Maryland for swift assistance and support.
Western Maryland's Go-To Mold Removal Technicians
If your house or retail store recently experienced indoor flooding, it might also have mold. This gross, and even dangerous, fungus adores growing in damp, dark environments. When water seeps behind your walls or under your floorboards, it can create the perfect haven for mold to breed and grow.
While it may be difficult to immediately tell if your building has a mold infestation, there are some red flags to watch out for. Some signs you might have mold include:
A musty smell in certain areas of your house

Green, brown, yellow, or black stains on your walls, ceiling, or floors

Sudden allergy or asthma attacks
If you've noticed any of these symptoms after experiencing water damage, call the mold removal experts at 911 Restoration of Western Maryland now. We'll be at your location within 45 minutes to keep you and your loved ones safe.
Did you know that mold can be harmful to your health? In addition to weakening the structural integrity of your building, mold spores can cause wheezing, sneezing, upper respiratory infections, and breathing problems. To keep yourself and your loved ones safe, it's essential to rid your home of mold immediately.
The IICRC certified techs at 911 Restoration of Western Maryland will get your residential or commercial property back on track. We offer complete mold decontamination, third-party laboratory mold testing, professional mold sampling, and total structural drying and dehumidifying.
If you have a funky fungus residing behind your walls, call 911 Restoration of Western Maryland today. We'll see you in 45 minutes!
Compassionate Fire Damage Restoration Contractors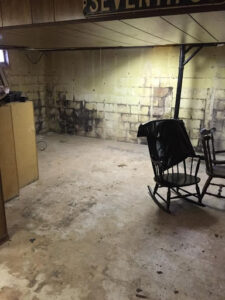 911 Restoration of Western Maryland is proud to also specialize in fire damage restoration services. If your house or apartment complex recently experienced a fire, it can be jarring and scary. You may not know who to turn to for help. 911 Restoration wants you to know that you can turn to us for caring services.
"We form lasting relationships with our customers and genuinely care about every customer's needs. We strive to gain everyone's trust and confidence through constant support and communication," stated Randy.
After the flames have been put out and the building is safe to enter, we'll get right to work. We offer a wide array of fire damage restoration services, including:
A free fire damage assessment

Fire information center

An inventory listing and loss itemization

A Fresh Start after a fire
If you want to enjoy a Fresh Start after a disaster, contact 911 Restoration of Western Maryland today. We're here for you.
Keeping Western Maryland Safe with Sanitization
911 Restoration of Western Maryland is passionate about keeping our communities safe. We're proud to offer sanitization services that deep clean and disinfect your home, drastically lowering your threat of COVID-19.
You might be nervous to use harsh cleaning chemicals in your home. Don't worry! We only use natural cleaning products to keep you, your tots, and your fur babies safe. We carefully follow all of EPA and CDC protocols to ensure you and your family are protected.
911 Restoration's cleaning specialists will disinfect every inch of your building to get rid of germs, viruses, and bacteria. We'll give you a Fresh Start and a fresh-smelling home.
Call us now to learn more. 911 Restoration of Western Maryland is available 24/7.
We proudly service the communities of Boonsboro, Cascade, Emmitsburg, Fairplay, Frederick, Hagerstown, Keedysville, Keymar, Middletown, Myersville, New Market, New Windsor, Rocky Ridge, Rohrersville, Sabillasville, Sharpsburg, Smithsburg, Taneytown, Thurmont, Union Bridge, Walkersville, Westminster, Williamsport, Woodboro, and the surrounding areas.