Storm Restoration in Western Maryland
Same-Day Storm Restoration Frederick Has Near You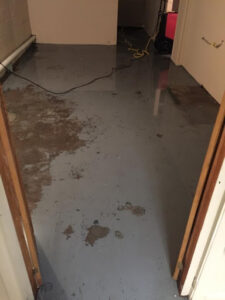 There's nothing quicker than our same-day storm restoration Frederick has near you.
We know time doesn't wait the moment a disaster strikes.
It also doesn't help the fact of how extreme weather in Western Maryland can get, especially when a storm rolls in to cause a frenzy.
But storms don't last forever.
Thanks to the superheroes at 911 Restoration of Western Maryland. We offer the most reliable and quickest storm restoration services near Frederick and Hagerstown areas.
Free visual inspection for property owners only

Emergency storm repairs

Burst pipe emergencies

Free insurance consultation

Complete water extraction, drying, & dehumidifying
Whether you're looking for water damage restoration Maryland due to a flooded basement or burst pipes – we're here at your service.
Truth is… you never asked for a disaster to wreck the hard-earned property you worked for.
So know you shouldn't be hard on yourself.
This is a new beginning for you to rebuild the life of your dreams on a fresh new property you've always desired.
Our dedicated team of experts will show you how easy it is to achieve a new beginning full of opportunities and beyond.
When an opportunity comes your way, grab it before you may miss out on what's "possible."
Get a Fresh Start with 911 Restoration of Western Maryland as one of the top-ranked natural disaster cleanup companies near you.
We Take Storm Damage Repair Near Hagerstown to a New Level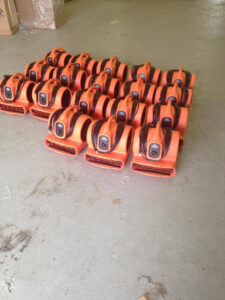 If you're wondering what makes our storm restoration services near Hagestorn one of the best, it's our commitment to your success.
How do we do it?
We have our storm damage repair technicians undergo rigorous training, education, and hours.
In fact, we don't have them work on your damaged property until they carry a credential from the Institute of Inspection Cleaning and Restoration Certification organization. A well-respected institution known for its high standards – we don't settle for anything less of quality.
The moment our friendly storm disaster expert arrives at the scene of damage, they'll perform an in-depth inspection to get the details. You'll receive comprehensive feedback and findings along with the best solution to put you and your life back on track.
A lot of water gets involved during storm damage. That's why we advise you to seek professional help as soon as possible. The longer you wait for remediation, you'll be opening yourself to bigger problems.
Water damage restoration near Frederick
To extract all water from your property, we use the latest technology in draining, drying, and dehumidifying. You'll be shocked how quickly we get the job done.
Soon you'll be coming to your property free of storm damage, water damage, and the remains of what used to be a disaster.
It's no wonder why the local community relies on 911 Restoration of Western Maryland as one of the speediest natural disaster cleanup companies near you.
Tackle your storm damage problems today.
The Only Storm Restoration Frederick Has With a Fresh Start
There's no other company near the Frederick and Hagerstown areas that can say they offer a Fresh Start. Right off the bat, you're getting a life-changing experience like no other.
What's a Fresh Start you ask?
It's our philosophy to ensure your success for a new beginning. Involved with it comes with so much more.
A fast 45-minute response time of arrival after any disaster when you call

Reliable same-day service with 24/7 availability

An IICRC-certified team you can trust with top skills

A worry-free restoration experience that works with all insurance companies

We put all customers first by delivering them peace of mind
We know what you're going through with your property's disaster isn't easy.
Know that you have a team that stands behind your back the whole way through until we reach the final destination together successfully.
Don't know where to start?
Call the friendly customer service team at 911 Restoration of Western Maryland and they'll get you on track with the best storm restoration Frederick has near you.
You're in for the Fresh Start you never knew was possible.
Serving the communities of Frederick, Hagerstown, New Market, Westminster and surrounding area.