Water Damage Restoration in Frederick Near Me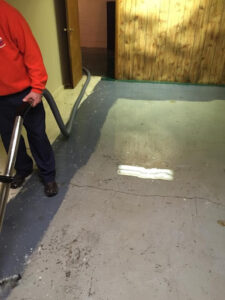 Located than an hour from Washington DC and Baltimore, Frederick, Maryland is an inviting community where commercial and residential property owners take great pride in their buildings' appearances. However, despite all of the time and effort you put into keeping your home or retail shop looking its best, disasters can still happen. If your building has suffered from indoor flooding, it is imperative to seek help right away. When water damage strikes, it can destroy your possessions, devastate your property, and even put your health at risk. In fact, mold can start growing just 24 hours after the first signs of flooding show up.
911 Restoration of Western Maryland is the team to call when you need immediate assistance. Our fully licensed, bonded, and insured staff of water damage restoration experts has been helping the residents of Frederick for years. With 24/7/365 accessibility and a prompt 45-minute response time, we're here when times get tough.
When you choose to hire 911 Restoration of Western Maryland, you will enjoy:
A free visual inspection for property owners only

A free insurance consultation

Complete home restoration

Direct insurance billing

Complete water extraction, drying, and dehumidifying

Testing and evaluating structural damage

And the Fresh Start you deserve!
Whether your water woes were caused by a pipe burst, leaking ceiling, basement flood, or overflowing toilet, 911 Restoration can help. Call us today to learn more.
Expert Mold Remediation in Frederick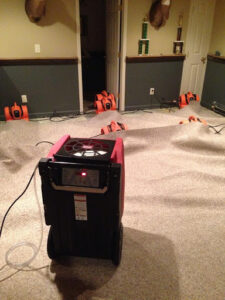 As we previously stated, mold can start growing within a day of water damage. Mold is a type of fungus that thrives in dark, moist environments. When there is excess moisture in the air, mold can start to breed. Mold will eat away at wood, plastic, fabric, paper, and any other surface it grows on. Moreover, mold can seriously harm your health.
Some health problems associated with mold exposure include:
Runny nose

Watery eyes

Chest tightness

Coughing

Wheezing

Sneezing

Asthma and allergy attacks

Upper respiratory infections
Before a mold infestation can hurt you or your loved ones, call the mold removal pros at 911 Restoration of Western Maryland now. We'll be at your building within just 45 minutes to completely remove the mold and make your building safe once again.
911 Restoration of Western Maryland offers mold inspections, third-party lab testing, and complete mold remediation.
Don't wait! Call us today for mold extraction services.
Fire Damage Restoration Near You
911 Restoration of Western Maryland also specializes in sanitization, sewage backup cleanup, disaster restoration, and even fire damage restoration. If your office, school, or apartment building has suffered from a fire, we can help! Our crew of fire removal specialists offers support, sympathy, and Fresh Starts.
There are plenty of reasons to choose 911 Restoration of Western Maryland for your fire damage restoration needs. We offer:
Complete ash, soot, and smoke removal

Total odor removal

Fire information center

Inventory listing and loss itemization

24/7 accessibility

And more!
Has your Frederick, Maryland home been consumed by flames? Do you need fast, efficient fire cleanup services? Then call the experts at 911 Restoration of Western Maryland now. We're ready to help you any time of the day or night!