Water Damage Restoration New Market Near Me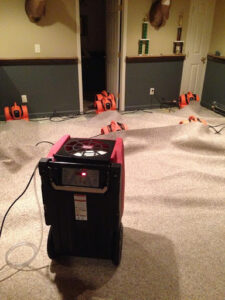 A charming historic town on the outskirts of Baltimore, New Market, Maryland is a delightful community to call home. Despite being an attractive area, local commercial and residential property owners must still be on the lookout for disaster.
If your house or office building recently experienced an indoor flood, timing is everything. Thankfully, 911 Restoration of Western Maryland is here to help. We provide 24/7/365 water damage restoration services to the communities of New Market, Frederick, Hagerstown, Westminster, and the surrounding areas. Our fully licensed, bonded, and insured team of masterful technicians will be at your door within just 45 minutes of your first phone call to us.
In addition to providing the property owner with a free visual inspection, 911 Restoration of Western Maryland offers:
A free insurance consultation

Complete water extraction, drying, and dehumidifying

Emergency storm repairs

24/7 availability

A 45-minute response time

Testing and evaluating structural damage

A Fresh Start
If your home or retail building has been afflicted by a flood, we can help! We deal with all types of water damage, including roof leaks, basement floods, clogged toilets, pipe bursts, and more.
Call 911 Restoration of Western Maryland for complete and prompt water damage restoration services now.
Black Mold Prevention Measures for New Market Property Owners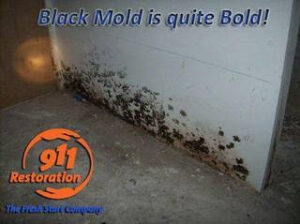 When water damage strikes, a mold infestation is sure to follow. In fact, mold can grow within just 24 hours of the initial flood. Mold can pose a serious threat to your health and wellbeing. Mold exposure causes coughing, sneezing, tightened chest, a runny nose, breathing difficulties, and worsened asthma symptoms.
Black mold is especially deadly. If you see dark, black spots on your basement floor or smell a musty odor, you might have a black mold infestation.
It's essential to take proactive measures to keep black mold at bay. Some steps you can take to discourage mold growth in your house include:
Using mold killing solutions in your basement and bathroom

Installing dehumidifiers throughout your home

Placing fans in areas with low air circulation, including closets

Opening the windows to let fresh air in

Getting immediate mold removal services from an IICRC certified company
If you need mold remediation services fast, call the mold decontamination specialists at 911 Restoration of Western Maryland today. We offer mold inspections, third-party laboratory mold testing, and complete mold removal.
For immediate mold removal, contact our crew now.
Sewage Backup Cleanup Near Me
911 Restoration of Western Maryland also specializes in sanitization, fire damage restoration, and sewage backup cleanup services. If your septic system overflowed, you might have dangerous black water in your home. Sewer water is full of deadly germs and bacteria and can make you super sick.
Never attempt to deal with a sewage backup problem on your own. Instead, call the sewage cleanup specialists at 911 Restoration of Western Maryland now. We have the tools, training, and techniques to safely and efficiently deal with a septic system overflow.
Call us today.
Your Local Fire Damage Restoration Pros
Has your property been damaged by a fire? 911 Restoration of Western Maryland can help! We offer complete fire damage restoration services, including:
Total odor removal

Complete soot, ash, and smoke removal

Fire information center

Direct insurance billing

And more!
To claim your Fresh Start after a fire, call 911 Restoration of Western Maryland now.